Why Get the JKD Agency Control Panel and/or Agency Partnership?

---
Agent Control Panel and Training Advantages:
Hello, future JKD Partners,
This unexpected interview with an SEO agency and students can help you to understand more of the ROI (return on investment) associated with upgraded your JKD 2020 Training to an ACP. 
ACP = Agency Control Panel which is an "unlocked" version of the member's only software used inside the JKD SEO 2020 Traffic Ranking Training Membership.
Number of Clients: 25
This agency has 25 clients at the time of this interview, with 2 additional clients onboarded 1 week after purchasing the Agency Control Panel and implementing guidance within the SEO 2020 Training System. The onboarding of new clients was attributed to the "confidence increase" of being able to get rankings more predictably. 
Consistent Increases in Client SEO Rankings
JKD:
You said that many of your SEO clients had a "boost in rankings" and "a record month" as a result of your recent JKD SEO training. Is it hype-free for me to say this occurred because you were able to improve your organizations internal SEO process maps and execute better and faster results for clients?
Also, how many clients out of how many clients saw improvement, and what would you guess your increased client retention would be in terms of total dollar amounts of all clients combined per month?
Agency Partner:
I would say 90% of all of our clients websites see ranking improvement just when we turn on the traffic from the JKD Traffic Ranking System.
To answer your question about how this increases our client retention (and therefore our bottom line) I would state that our client website SEO rankings ALWAYS STICK where we were able to implement many of the other on-page factors taught by Jimmy and Tonni in group and one-on-one training. These include the expert methods taught in the JKD Ranking 2020 Course, as well as additional training available only to Agency Partners.
JKD:
So when you follow the JKD on-page SEO process and instructions . . . along with the JKD Traffic Ranking System, the rankings stick, your clients are "welded to your hip" so-to-speak?
Agency Partner:
Yes. The times we do not get the desired rankings usually has to do with the client not giving us access to edit their site for on-page SEO optimization. But the cool thing is, using the JKD Traffic Ranking System, we were still able to give their website a spike. This temporary ranking spike almost always convinces them to let us optimize their website "on-page" properly. LOL.
There is no need to get perfection every time right out of the gate. But the JKD SEO training and traffic ranking system really moves the needle and gets clients excited.
Just so you can let people know you are not "selling dreams" here, let me show you some rankings just out of the gate. I have removed the niche info to protect my clients:


Here is another one, not perfect, but getting movement right out of the gate. Definitely get's the client's attention: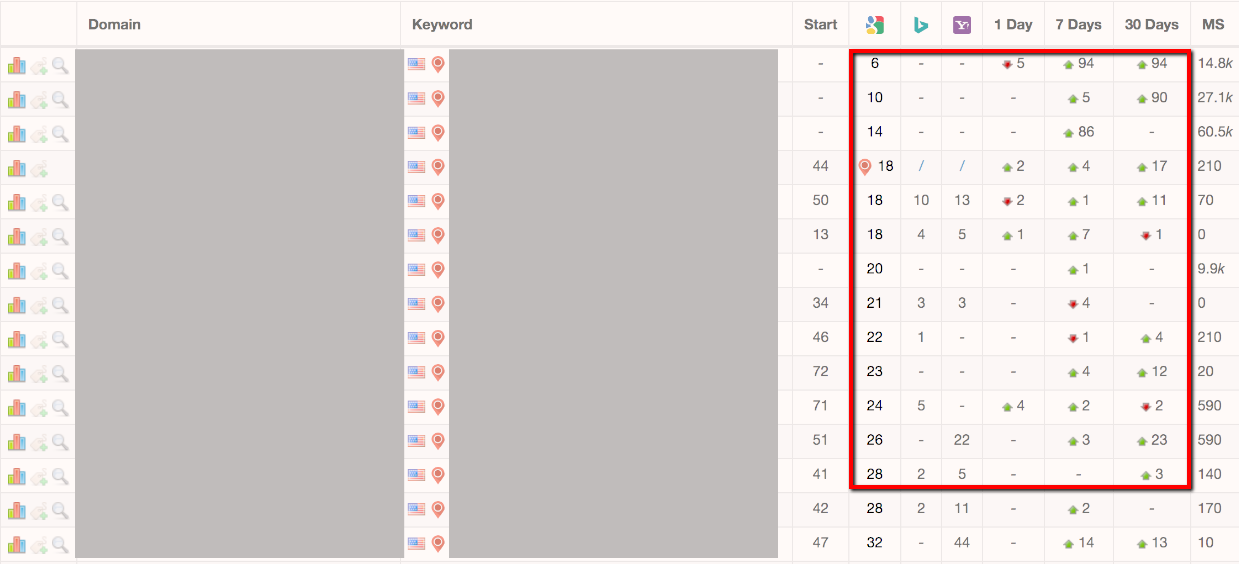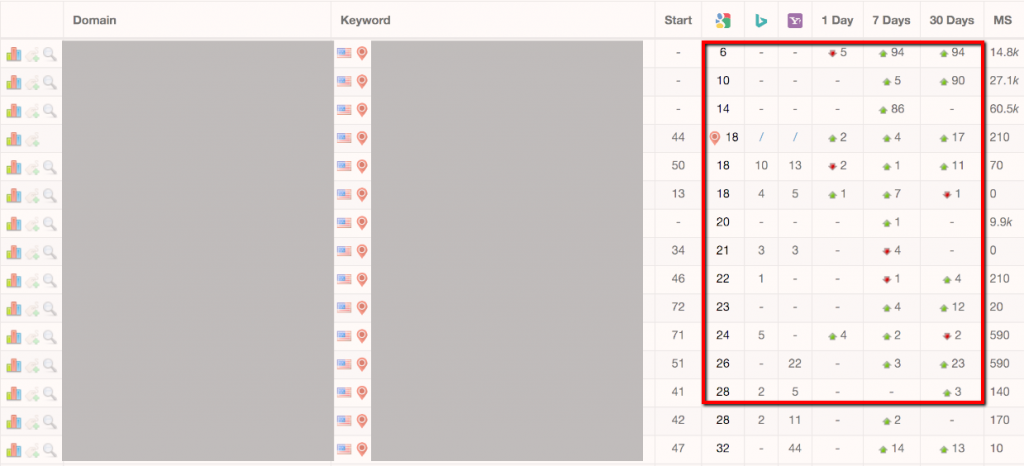 JKD:
Do you have anything else you would like to add for anyone listening to this and on the fence about getting an ACP or joining us as a Partner Agency?
Agency Partner:
Sure, I have something to say.
We are only a two man agency (with a couple of Virtual Assistants) and we are only a couple years old. We mostly attracted SEO clients by getting frequent referrals and keeping them was the hardest part.
When we joined the JKD Ranking 2020 training community kicked off we were already starting to grow a little too fast. That is, we were starting to slip in delivering the premium value we were charging for.
We have been refining our in-house process maps and systems and wanted to let you know the JKD Agency Control Panel came around at just the right time.
Now we can at least use our ACP and we have a "set and forget system" for clients while assured they are getting sustained SEO benefits.
This allows us to focus more resources on the stragglers (underperforming clients) that are not ranking as quickly as they could be.
This is helping our agency grow faster and finally say "Yes!" to the big SEO deals we couldn't otherwise support (without fully outsourcing). This is a true financial breakthrough for us. 
Bottom line, we want to thank Jimmy Kelley Digital for the help along the way and our SEO Agency's continued evolution in this space.
I am sure there are others just like me who haven't reached out, just thought you should know you (and your SEO tools and traing) are making a positive impact and helping people drastically alter the trajectory of their lives if they want to.
We are looking forward to meeting face to face in May at the Jimmy Kelley Digital Live Event. Drinks are definitely on me at least one night at the bar.
– A Happy SEO Agency